Newsletter
Newsletter Archive
Please click a newsletter to view.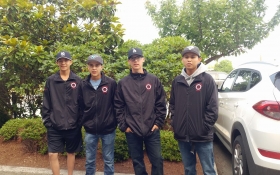 Gavin Michell, Craig Patrick Jr., Brady Patrick, and Dawson Patrick were selected from LBN to represent BC in the Provincials in Toronto for 2 weeks.
Multiple events and downloadable posters to view such as when Lake Babine First Nation first approached the Northern BC Archives at UNBC in 2010 to assist in its archiving activities, learn more about UNBC's relationship with the Lake Babine First Nation which has been ongoing for twenty years, and more.