LBNT 2016-17 Calendar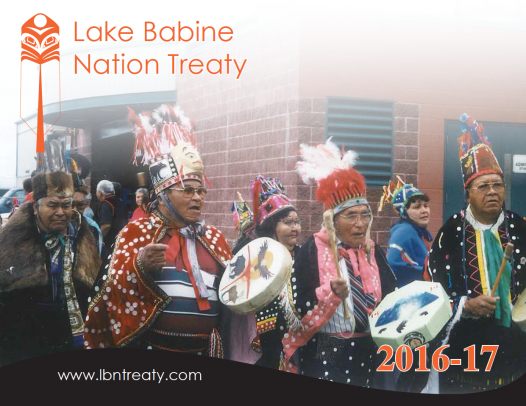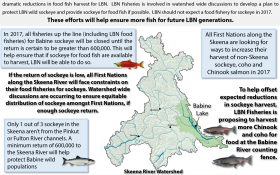 In 2017, the total sockeye return to the entire Skeena River is expected to be 500,000. The average return is about 2 million. The predicted 2017 return would be about the same size as the return in 2013 that led to dramatic reductions in food fish harvest for LBN.
Multiple events and downloadable posters to view such as when Lake Babine First Nation first approached the Northern BC Archives at UNBC in 2010 to assist in its archiving activities, learn more about UNBC's relationship with the Lake Babine First Nation which has been ongoing for twenty years, and more.